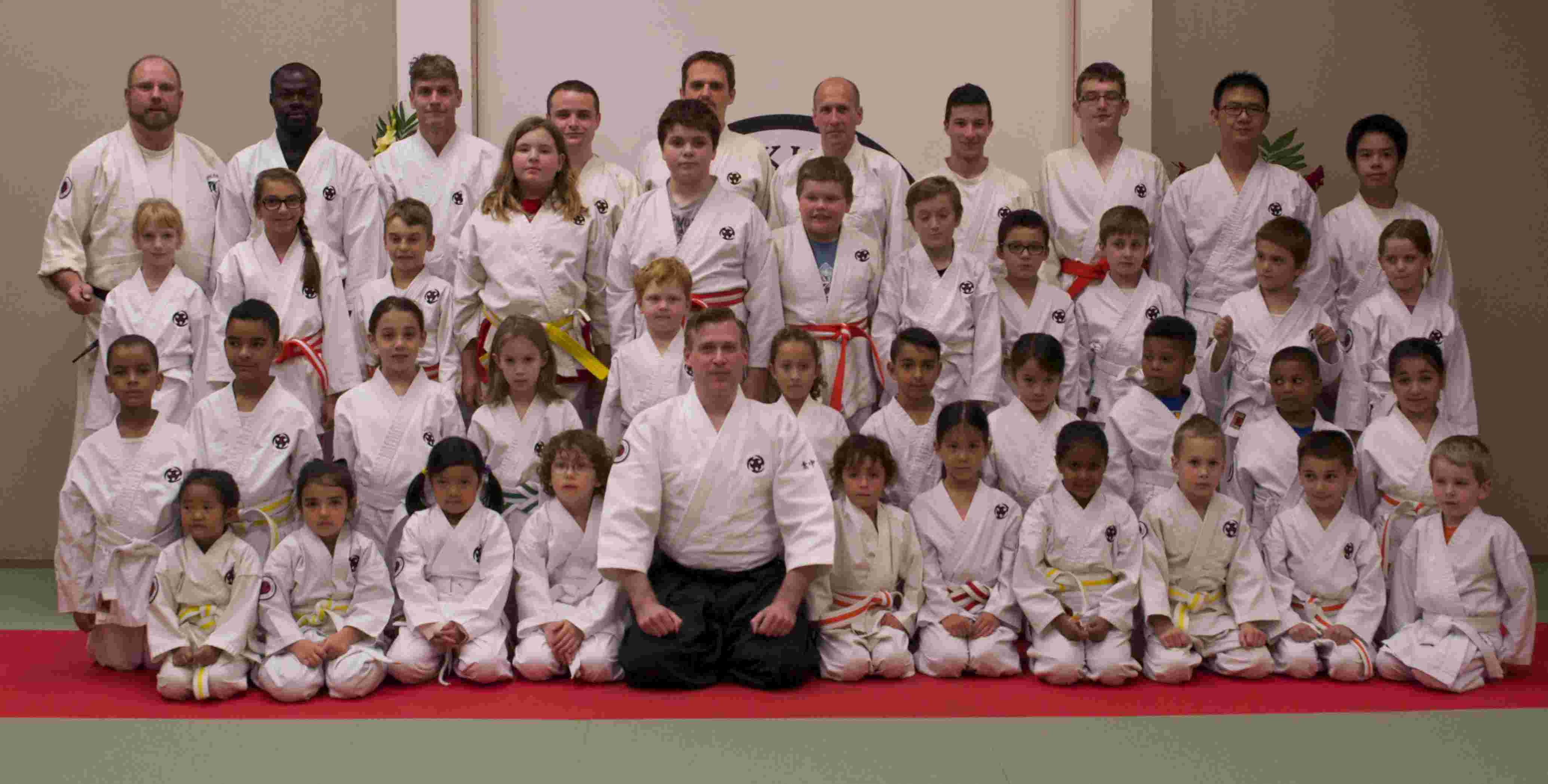 Martial Arts Classes
Aikido Ryugikan Matial Arts & Self Defense teaches Classes servicing the Durham Region Area.
Ajax, Bowmanville, Brooklin, Courtice, Oshawa, Pickering, Port Perry & Whitby
Unlike Judo, Jiu-jitsu, Wrestling, Karate, Kendo, Kung Fu, Wing Chun, Kickboxing, Boxing, Muay Thai, Arnis, Silat, MMA, Krav Maga, Taekwondo & Tai Chi; Aikido is non-aggressive, non-competitive and fun for the whole family! It is a pure martial art of self defense. Aikido is the martial art of Peace & Harmony. Students train in a safe and friendly learning atmosphere.
We don't just teach martial arts & self-defense. We bring like minded individuals who are interested in Martial Arts and Self Defense together in a community of learning and friendship. Throughout the year we have many get-togethers for students to socialize outside of their regular dojo training environment. This gives an opportunity for all the students to meet at once regardless of age, level or class time.
To service all areas of the Durham Region our School is located in the centre of Durham at 10 Sunray Street, Unit 7, Whitby, ON with easy access from the 401 / 407 / 412. The School is located across from the Whitby Movie Theatre on the corner of Consumers Drive and Sunray Street with access (401/Brock or 401/Thickson) from Pickering, Ajax, Whitby, Brooklin, Oshawa, Courtice & Bowmanville. Our clean facility features state-of-the-art equipment with a beautiful padded training area for comfortable and safe training.
Drop by during class times or set-up an appointment to see our facilities and learn more about our Self Defense, Martial Arts and Aikido programs.
Free Trials
Learn to Defend yourself in a Controlled and Safe Environment
Register at ryugikan@gmail.com
Open to all Kids, Youth, Teens & Adults / No Previous Martial Art Experience Necessary
Aikido, Martial Arts & Self Defense Classes
Martial Arts Classes
Kids – Youth – Teen – Adult – Aikido – Martial Arts – Self Defense – Conditioning – Weapons
Ajax – Bowmanville – Brooklin – Courtice – Oshawa – Pickering – Port Perry – Uxbridge – Whitby